Minis News 11 Jan 06
Ilyad pics
All earlier seen as greens - the orky thing looks a little less questionable when painted up though: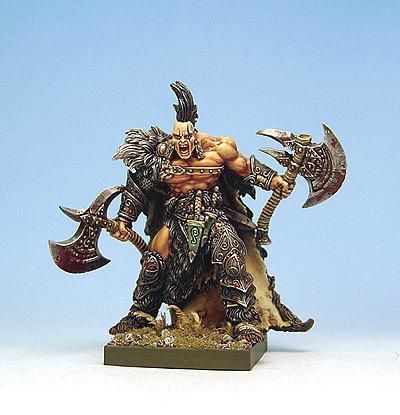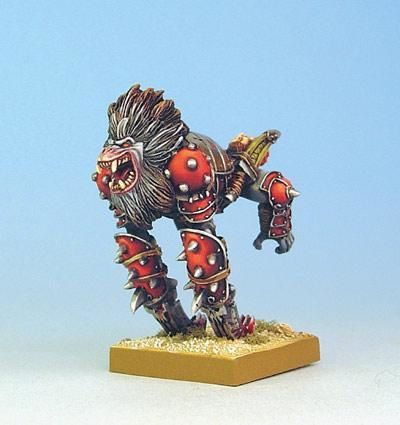 &nbsp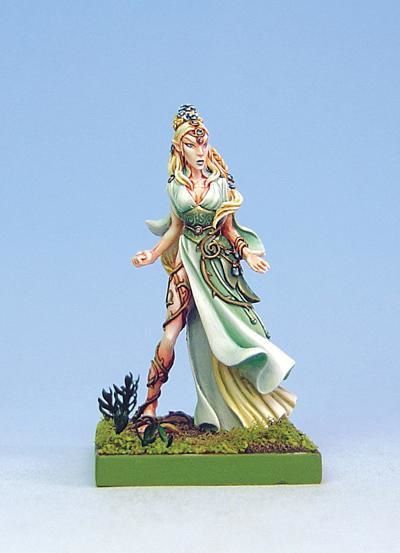 Hasslefree Second Birthday Limited Edition
The montage picture's a bit too large to put here, but I strongly recommend you
take a look at it
. A limited edition version of their Mjolnir model with a choice of heads,
available from Hasslefree right now
. Just bought mine.
New Reaper Greens
At (unsurprisingly) Reaper's
greens page
. All a bit ho-hum, I'm afraid:
-
Dust Devil
by Jason Wiebe, pictured
-
Half Dragon Warrior
, Jason Wiebe
-
Lamia
, Ben Siens
-
Archmage
, Julie Guthrie
-
Giant Ape Lord
, Jason Wiebe
-
Orc Shaman
, Jason Wiebe
Black Scorpion works in progress
Visible at their
workbench
page:
-
marine command
(Iraq line, pictured)
-
marines checkpoint
(Iraq line)
-
musketeer dog
(umm?)
Olley's Greens
Some Goblin Riders added at the
Olley's Armies workbench page